Businesses and SME : Automatically fetch your bills, invoices and bank transactions
A dematerialized and automated accounting solution.
Centralize and archive all your invoices and other documents in our digital vault.
Azopio's collaborative solution, offered in Software as a Service (SaaS) mode, is designed specifically for the needs of SMEs to share and simplify the exchange of information within and outside the enterprise.
Easily manage and share your documents securely to save time and work more efficiently !
Bundling useful features to collect, sort, store, share your documents and export their actionable data
Automatically collecting various types of documents (paper, digital, email,….) and connecting them to the cloud
Offering flexible and competitive plans to accomodate your business needs with no strings attached
A collaborative and intuitive tool to automatically fetch process and transmit your accounting documents
How to automate the retrieval of all my bank transaction from several bank accounts and gather that information into one place ?
It's simple, thanks to Azopio, you only need to connect once all your bank accounts to our platform.
We automate the recovery and processing of your banking transactions. No need to download your bank statements! We collect your daily cash flows for real-time reconciliation to track your day-to-day cash flow.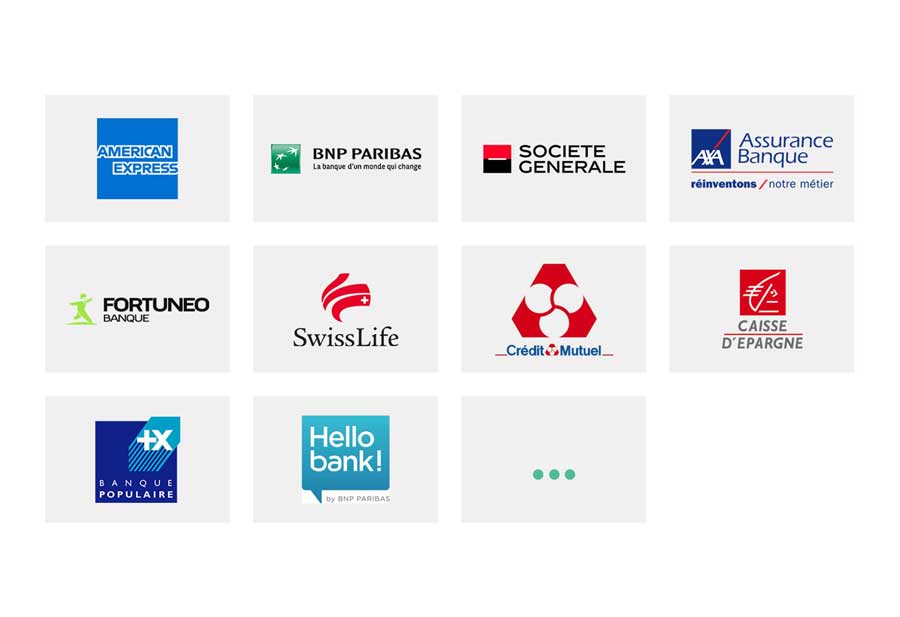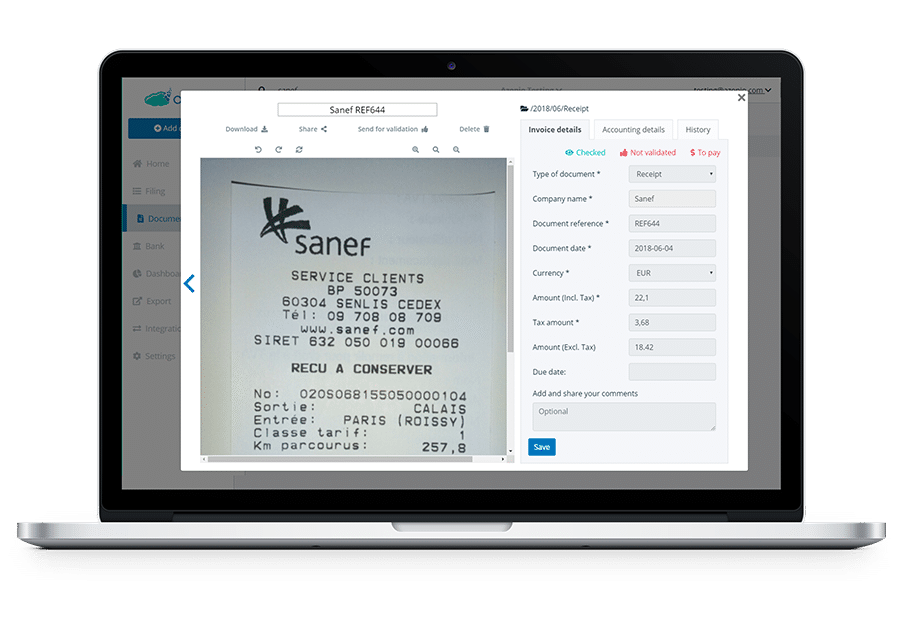 Automatic data entry to save time and gain productivity
Each time an invoice is retrieved or uploaded to your Azopio account, our software extracts key information (name, date, currency, amounts and VAT), which is then used to generate accounting entries and dashboards.
All you have to do is check or, if necessary, modify the values and key data automatically extracted to guarantee 100% accuracy.
Automatically extract data from invoice to save time and productivity
How to file or organize my paperwork ?
To better organize your daily grind and save you valuable time when exchanging information with your accountants, Azopio uses a document filing system based on chronological order (year and month of issue of document) and predefined categories (Supplier invoice, Client Invoice, Receipt, Bank, or Other).
Associated with our powerful search function, your documents will always be retrieved in a flash !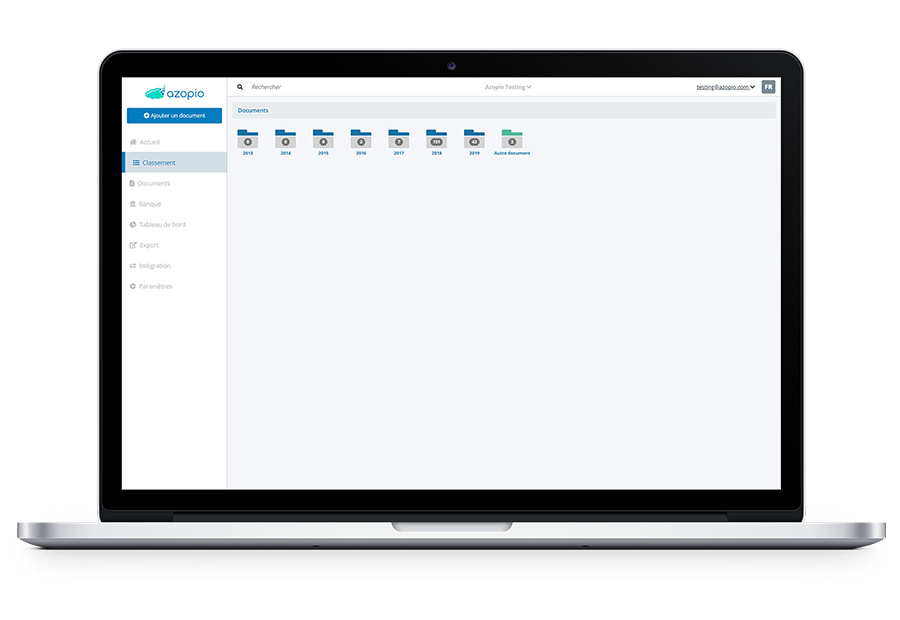 No credit card. No commitment.